I've been getting a lot of emails and phone calls asking if I'm still alive because I haven't been updating my blog or sending out email updates.
So today's blog will not be tagged to appear on feedtacoma.com and will instead be of a more personal nature.
When last we left our intrepid heroine, she was attempting to transition from recovering from two surgeries (after a cancer scare) into two new jobs, a workout schedule and heavy art/performance schedules.
You can see where this is going can't you? I've been way too busy to even consider a blog post or email update.
I am fully healed from both surgeries, although I have been told by numerous sources (medical, trainers and those who have been through it) that full recovery including regaining my full energy/endurance will likely take up to a full year.
I do get tired sometimes, but I think pretty much anyone would get tired doing what I'm doing each week. At least I'm never bored.
I currently manage 19 (yes NINETEEN) interns at my job for Puget Creek Restoration Society. I will likely end up with a few more before the summer is over. In addition to working with the interns (focus group between 15-21, but I have "2nd career" interns in their 40's) I occasionally get out for field work, am creating training videos, staff booths at career and or school environmental fairs, work on environmental education programs, arrange monthly seminars, handle social media and write grants. This job is about 20 hours a week.
Here's a day that I got out of the office to help install cork line across Puget Beach to protect the Eelgrass beds from boat props and anchors on 4th of July.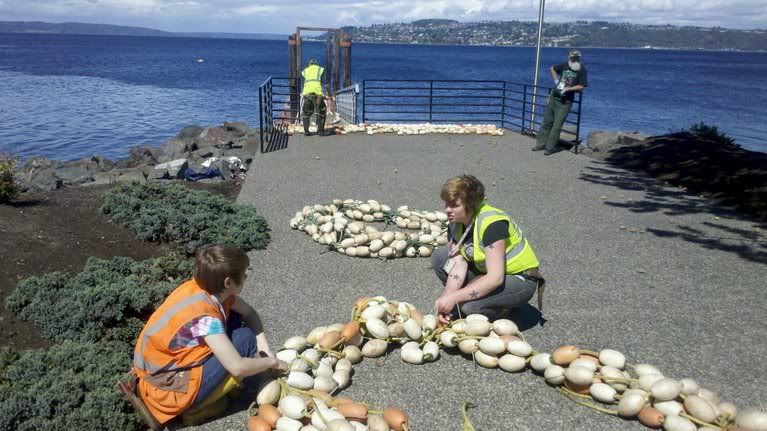 I also manage the Proctor Farmers' Market every Saturday. It's a long day getting up at 5:00 AM and finishing up tear down (ideally) by 4:00 PM. There are also several hours each week of bookkeeping, volunteer and staff recruiting/hiring/management, outreach, vetting vendors, committee meetings, grant reporting, board meetings, special events, arranging cooking demos and musical acts, putting out fires, resolving disputes/conflicts, handing social media and general juggling of jello and herding of cats. This job is about 25 hours per week. Oh, and two weeks ago, we had our all time record sales day.
It's SO nice to be working with passionate, dedicated, positive people who you actually still want to hang out with after work rather than escape from… Here's the scene after last Saturday's market.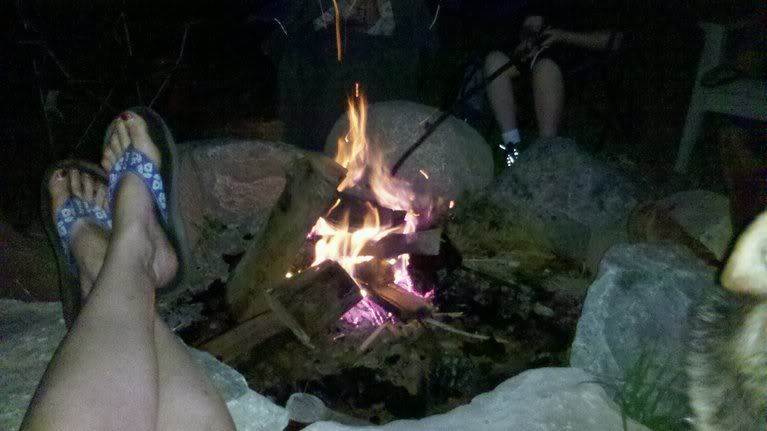 Mind you, both of these jobs are for non-profits, which means that there is always some volunteering that goes on as well. Needless to say, I'm pretty darn busy with work. The good thing is, I love both jobs.
No matter how busy, stressful, crazy or over hours it gets, it is SO much better than the stress, negativity and [shudder] people I had to deal with at my last job.
On a very cool note, I get to accept an award on behalf of one of my employers on Thursday night. Since the official announcements are not being made until then, I'm not spilling
One of the many things I wanted when I was ready to go back to work was to be here in Tacoma with no nasty commute and to be able to ride my bike to work.
I'm riding the bike to work/work related meetings on average of four days a week. I'm having to drive the truck on Saturday because of needing to haul large heavy totes and cash/tokens which need to be secured during setup/teardown, but other than that, I'm on the bike.
Living at the top of the Hilltop and working downtown means that I have a pretty wicked climb to get back home which although not a long ride, is a pretty intense workout.
I started dragon boating again, but due to schedule conflicts have had to miss a lot of practice. I'm hoping that things settle down a bit so that I can take advantage of that awesome upper body and core workout.
I'm also running again, and have signed up with some girlfriends to do the Great Kilted Run 5K. My friend Michealene and I did this one several years ago and it was a blast. This year we're brining our dogs (I need to fashion a wee kilt for Frodo)
Here we are the last time we did this race…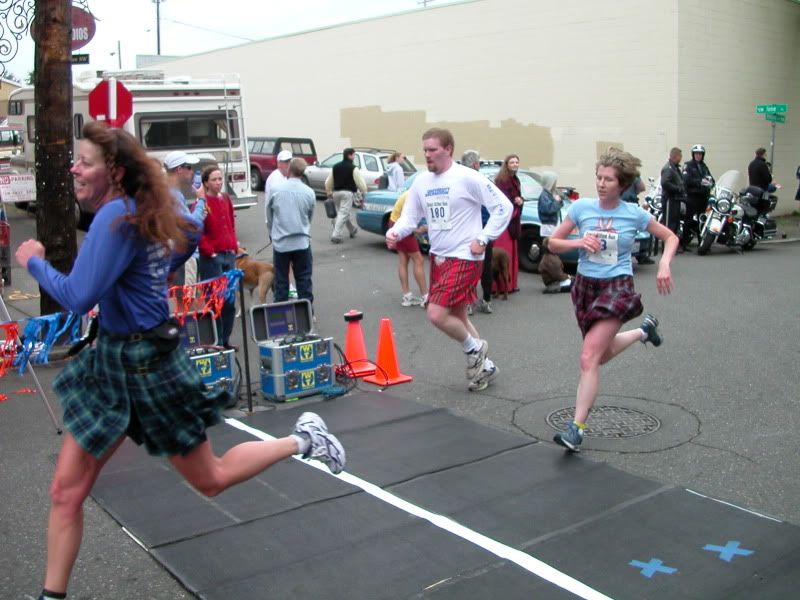 I'm running 2-3 miles a day four days a week and am hoping to start increasing my long run distance/time. I'm trying to be careful to not increase my mileage too quickly, so that I don't develop another raging case of ITBS (Illiotibal Band Syndrome) like I did when I was over training and over racing back in 2003.
The fact that I have scar tissue and arthritis in my previously fracture pelvis which got much worse during my medically induced inactivity is apparent. The tendons that attach down to my hamstrings are pulling on both ends and creating a lot of discomfort in my hip, my piriformus hurts like heck and I can tell that if I'm not careful, I'll end up with ITBS again. Slow and steady; it's frustrating, but it's more frustrating if I end up injured.
Frodo the Wonder Corgi has been an awesome little running buddy who is doing fabulous not only at keeping up, but at not tripping me. The only problem is that three miles doesn't even come close to wearing him out. I'm just creating a stronger faster monster. (he's moved from naughty puppy to obnoxious teenager to "super obnoxious frat boy"- this too shall pass)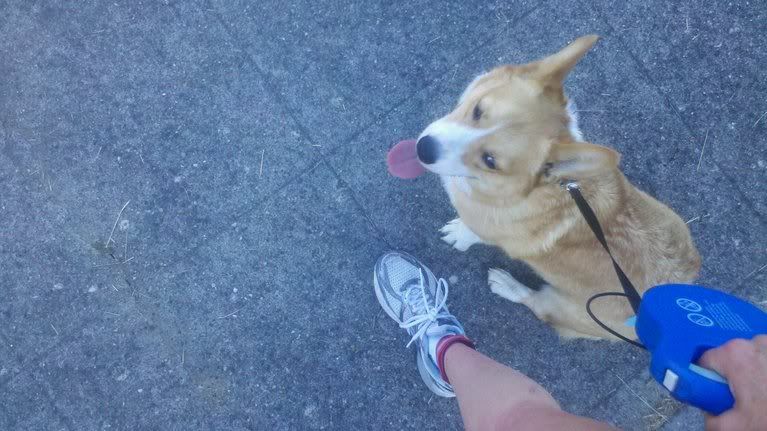 I'm still performing with fire, but not at the crazy, breakneck pace that I was last year when it became no fun. I'm working with orb, staff, wind rings, poi, fans, levi stick, palm torches and hula hoop. I've been bellydancing as well.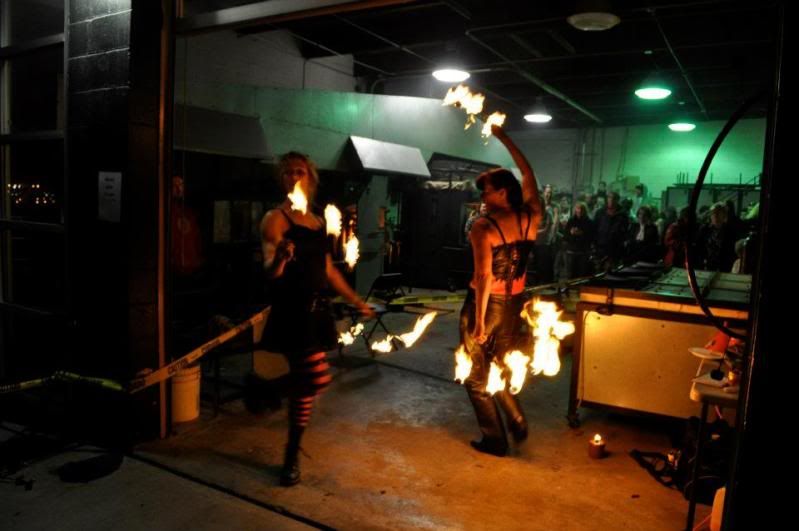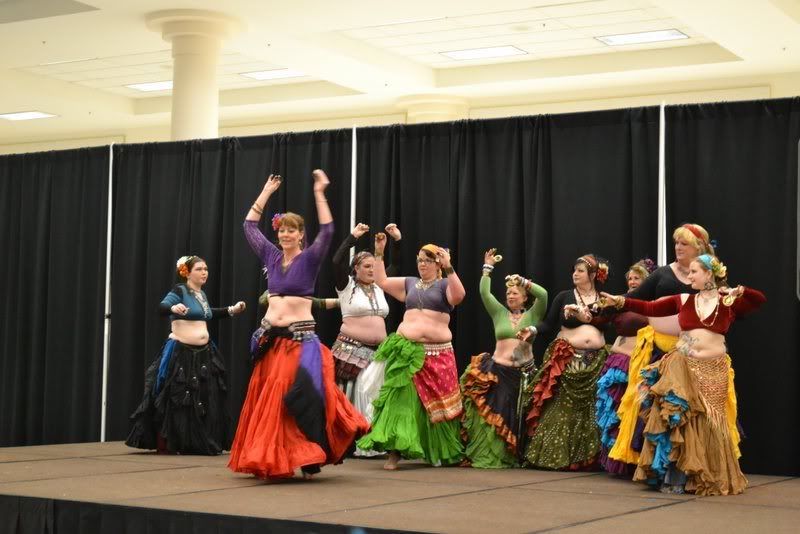 Here are a couple of videos from one of my more amusing venues… Cheryl the Pig Lady's Farm-it looks cooler when it's fully dark, but farmers don't stay up that late in the summer (not quite a luau, but it was a pig roast
and my first time choreographing to country music…
I've taken up glass blowing (because I just wasn't getting quality thermal burns dancing with fire, so I needed to add a 2300 degree furnace to the mix) and have been taking classes at Tacoma Glass Blowing Studio. I've been making some fun stuff.
Here I am with Billy showing me how to do wraps.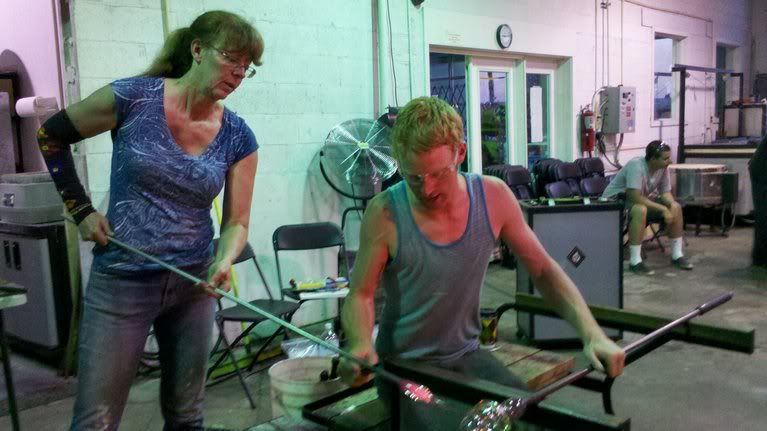 My home ceramics studio is almost completely set up; I've been taking classes at Throwing Mud Gallery and will be setting up an online shop soon.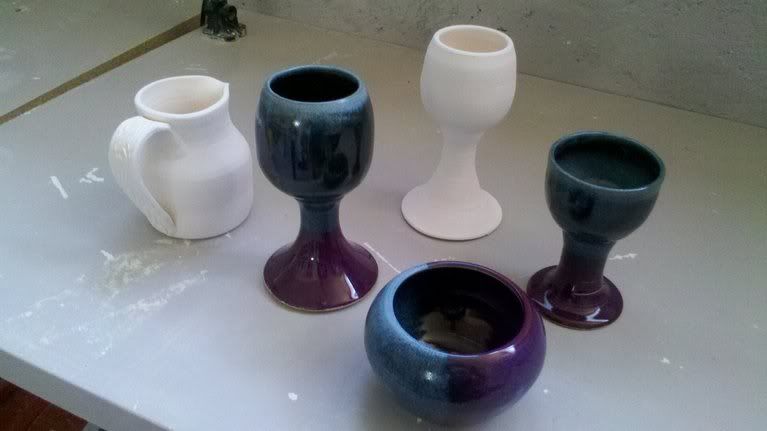 My house and garden have pretty much gone to heck (weeds, dog hair and clutter) but I'm hoping to get better at managing my hectic schedule and to being some order to my home/yard.
At least it's still producing yummy food.
So that's why you haven't heard much from me lately
~L