~

Welcome to "things that make me go Squee".
After "cleaning out the pipes" yesterday by venting for WTF Wednesday, I'm ready to "squee with glee".
In honor of Pop Fiend's attempt at decreasing drama for at least one day a week on LiveJournal by promoting "Drama Free Thursday" (for those who aren't aware, my blog is crossposted to LiveJournal, my self hosted WordPress blog, Blogspot, and Facebook), I offer up my own "special" (in a rode the short bus kind of way) contribution, "Things that Make Me go Squee!!!
* Things that make me go squee!" may has become a regular Thursday spectacle production because "Squee" rhymes with "Drama Free", and I'm trying to do my part.
I think that almost everyone occasionally forgets to celebrate and share good things. I know I do.
So in the spirit of putting "good juju" out there, here are the current things that make me go "SQUEE!!!"
Last Sunday, I had the honor to once again be a Swim Angel for the Seattle Danskin Women's Triathlon. This is a huge beginner triathlon and many women have never done an open water swim before. Many are cancer survivors, some in active treatment. One's first open water triathlon swim can be quite intimidating.
I swam sweep on two waves and picked up swimmers that needed encouragement/help. The first one was having heart rate issues (too high, something I'm all too familiar with), but I got her to relax, kept her near the boats and she finished just fine.
The second woman was difficult to keep up with when she was doing a crawl stroke, but she'd get winded and briefly need the noodle to rest. It was a super choppy day out there, with some good sized waves at times, so I'd see her come up and gasp for air and hand her the end of the noodle. She also finished strong.
After my 2nd wave, there were no more waves starting, so I swam back out from the finish, helped some women in (often they don't need the help or encouragement until the end of the swim course when they get tired) go back out and do it again. I lost count of how many times I did this.
One woman said that when she becomes a stronger swimmer and triathlete, that she'd like to come back and be a swim angel some day. I hope she does.
I missed Karen and Jenn, but did find Alisa and Robin doing just great.
As I headed back out for the last time, swimming into the sun, I could see the silhouettes of the kayaks, lifegards on surfboards and halos and swim noodles of the other angels coming in with the final swimmers. It was then that "Ride of the Valkyries" started running through my head. I laughed so hard. Then got unceremonially hit by a wave and sucked in a bunch of lake water. That will bring one back to reality quite quickly.
The last woman in the last wave (who was not the last finisher BTW, I checked) was the one I remember the most. She was not built like an athlete. She was someone who was out there changing her life and working very VERY hard. These are the women who (other then the survivors) are the most inspirational.
With all the kaykers, lifeguard and swim angels with her, she kicked her way to the finish, laughing, smiling and knowing that she was doing something extraordinary.
We angels were chanting "Jennifer… Jennifer… Jennifer…"
Soon, the lifeguards were beating out a cadence on their surfboards as were the kayakers on their boats.
The dumming and the chanting were contagious. Jennifer laughed, we all laughed. It was awesome.
The swim angels lining the exit ramp, noodles in the air joined the chant, as did all the spectators and race staff on the shore.
"JENNIFER… JENNIFER… JENNIFER!!!"
I'm telling you, the first place finisher at the Boston Marathon does not get this kind of reception.
I think more than one of us cried tears of joy when she hit the swim finish accomplishing what months ago she probably never dreamed she could.
This race always makes me cry.
You can see me in this picture, I'm the one with the halo and the sparkly pink princess sunglasses
Here's the first pink swim wave, which consists of cancer survivors taking to the water.
Here's what swim angels look like on dry ground
How can you tell that you shop at Home Depot too much? (other than having the folks in the garden department ask, "See you tomorrow?" when you leave.
I got a $50 Home Depot gift card in the mail yesterday as a thank you… It was a great surprise.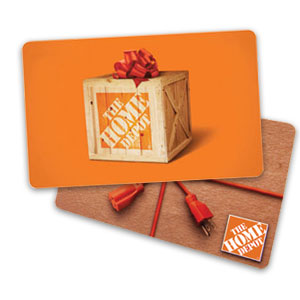 I am so happy that my wonderful chickens, MaryAnn, Ginger and Lovey provide me with healthy, safe and fresh eggs
I don't have to worry about the massive egg recall (380 MILLION eggs as of this morning) due to salmonella contamination.
Perhaps this will make more people consider backyard chickens, farmers markets or at least supporting small local farms instead of factory farms where this sort of thing happens due to crowded, unhealthy and inhumane treatment of these birds.
And let me tell you… with chickens and a compost pile, NOTHING goes to waste from the kitchen or garden.
Speaking of urban farming, my garden continues to grow like mad.
My first Juliet tomato is finally turning red.
My corn is getting tassels
And I have cucumbers…
I also have squash, green beans and apples that are almost ready to pick.
A few more updated garden photos are available by clicking here
I received my pasta extruder (a manual crank, no fancy electric for me) and I made my first batch of yummy home made pasta. It's easy (the hard part is letting the dough sit for an hour) and WAY better than the dried crap you get at the store.
My blog post about said pasta making is available by clicking here
I went on an AWESOME hike up to Spray Park at Mount Rainier National Park on Friday.
More photos are available by clicking here
I went on an AWESOME hike up to Snow Lake in the Alpine Lakes Wilderness on Monday
More photos are available by clicking here
And here are little smilies for all the squees left unsqueed
And of course, the greatest squee of all…
I am blessed to have really GREAT friends in my life
And you can see a lot of them here… (if I don't have a picture of you here, send me one)
Insert "squee" of your choice here
I wish everyone a happy and drama free Thursday, as well as lots of things to go "Squee" over.
SKA-WEEEEEEEEE
Now, I've got to get back to work, I typed this up last night and posted on my break, (which is now over).
~L
Mood: Gotta Squee


~