Despite one of the shipments being "Polar Vortexed" the molds for the first round of porcelain pendants have arrived.
In addition to being used for the first round of pendants, these molds and stamps will be used to decorate pots, bowls, cups, mugs, urns, etc…
I have done some sample pressings with stoneware clay to get an idea how these will look when complete.
Here they are in various stages of drying in preparation of bisque firing.
untrimmed…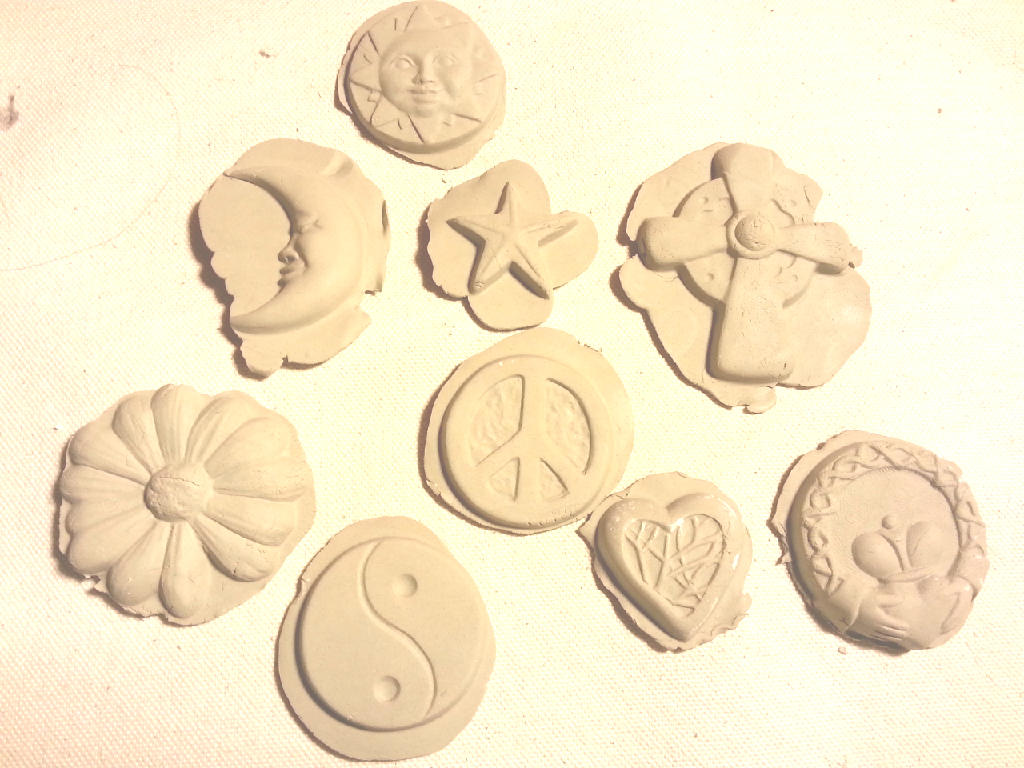 trimmed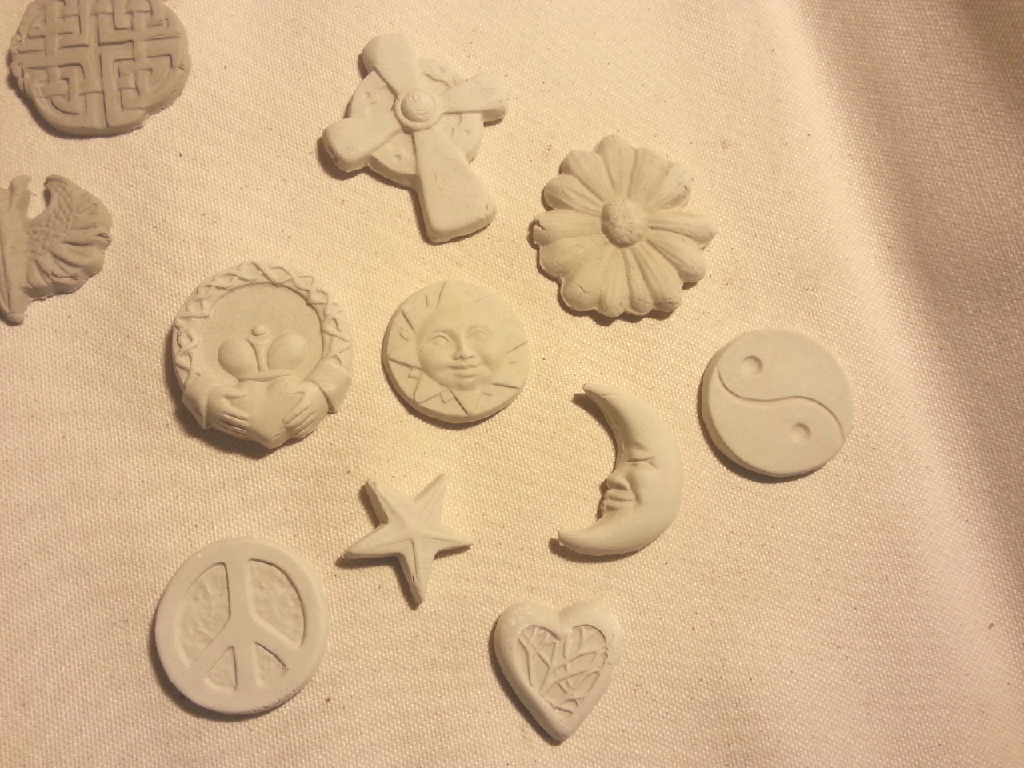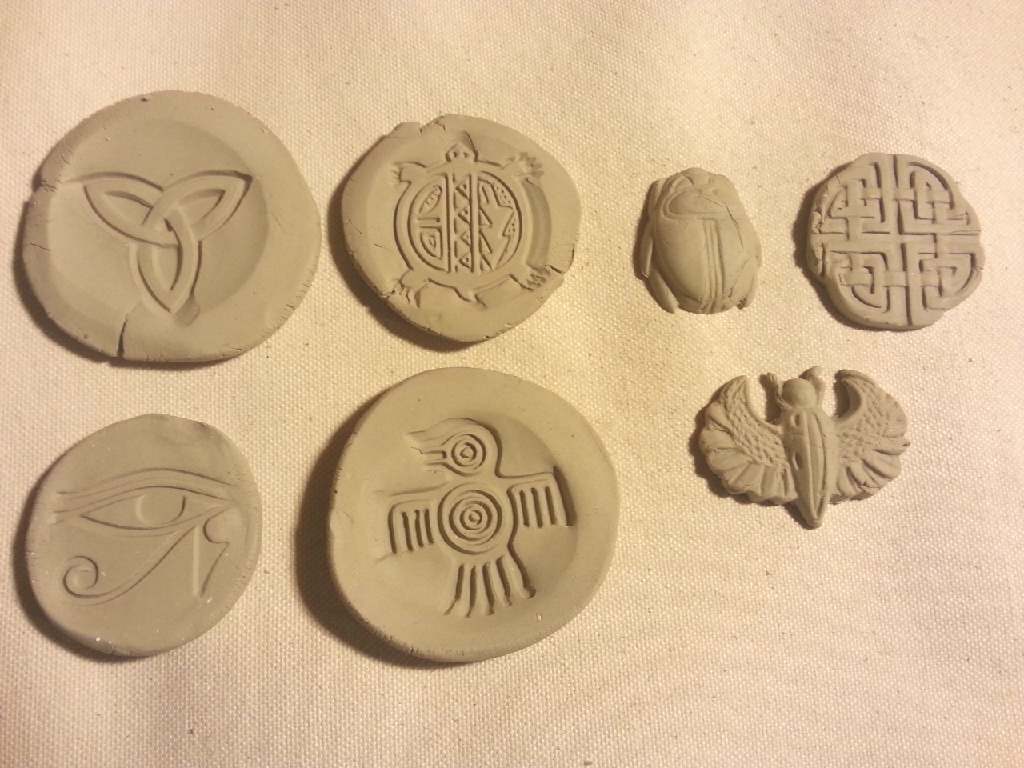 Tonight I started working with some lovely English porcelain slip.
This will make lovely, translucent pendants.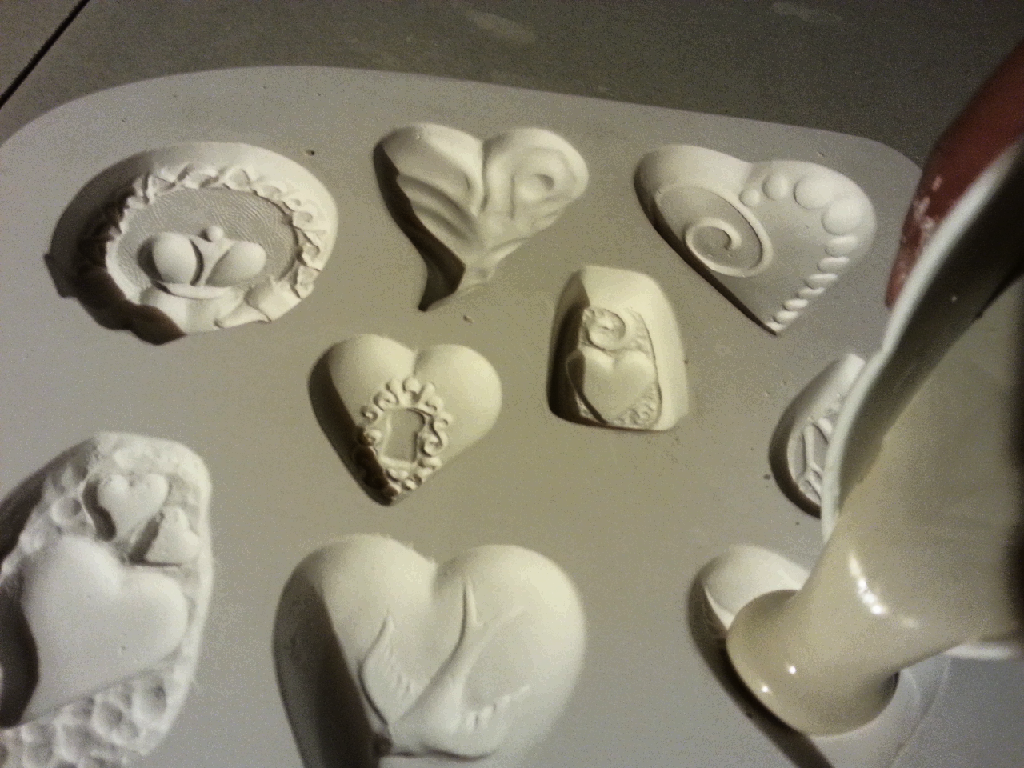 I will also be creating original designs and creating molds out of interesting pieces that I create so that they can be reproduced to make quality matching sets.